Santa Ana HOA Management Company
Are you a board member?
Then request a free quote for your community
Get Property Management Across California
Legendary Customer Service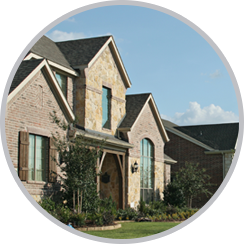 Large, Medium, and Small HOAs, Condos, and Town-homes
Unparalleled Communication
What Customers Say
We had been treated terribly by our previous HOA management company and had pretty much given up. Jared reviewed our account, found the discrepancies, and worked to get us a fair solution.

– Jessica K. | Villages of Langham Creek
Our neighborhood definitely provides challenges, but they always handle things with efficiency and grace. Our HOA management company has relieved a lot of the stress and work that our board previously dealt with on their own.

– Stephanie W. | La Cantera
They are very good at keeping the board updated on financial updates and community information unlike our past management companies.

– Bruce N. | Saddlebrook at Teall HOA
What to really look for in a community association management company
Find out what their customers say about them.

Feel free to look through Google reviews

Do they commit to a speedy response?

Expect the best service in the industry.

Do they specialize in communities like yours?

Get the best service from the companies that focus on communities like yours.

What kind of reporting and communication standards do they offer?

You can be assured there will be no gaps in communication.
Other Qualities to Look For in an HOA Management Company
Maybe one of the most significant and most obvious advantages of employing a professional property manager is the accessibility to this wealth of wisdom and experience they can offer you. That's why if we aren't a fit for your association management company we refer to other qualified professionals. These experienced property managers may direct a board of directors through their decision-making procedure and help make sound business decisions. What is the degree of experience within your community direction? Maybe you already have experienced homeowners onto your own board. If not, you may want to consider the benefits that an experienced property manager can bring to the table and we are happy to partner where possible and help you find a partner where we aren't a fit for your association.
Budgeting, collecting dues, and working with groups agencies are part of the management procedure. Liens and foreclosures often require working with attorneys and banks –another job for the management. Is your HOA management firm proficient at institution financials? Are their reports precise and easy to read? Otherwise, take this into account.
If your institution is self-managed, then you will want to estimate its financial ability in the same manner. Are dues and late penalties assessed correctly? Most of all, is your institution allocating adequate funds into reservations? An excellent HOA manager will work with book specialists and committee members to determine an adequate quantity of reserve financing.
With this preparation, what will your association do if it's time for a significant repair or replacement, such as re-paving the streets or replacing roofs? Staying on top of maintenance issues is crucial when handling a planned community. This can prove problematic for larger communities or people with substantial shared property. The standard of care is often a standard for not only the vendors, but the management as well. Anyone with eyes can establish the physical state of the community; it can be painfully evident when maintenance work is not done right, or in some cases, isn't done in any way.
How are maintenance problems handled at your neighborhood? Are work orders issued in a timely manner, or does it take weeks to finish even the most basic of repairs? Nearly all professional HOA management companies have a list of vendors that they use on a regular basis. This means you don't have to take a chance on hiring a vendor that may not have the capability to provide; your HOA management company has done the screening procedure for you.
Serving Communities Across the Santa Ana Area
[fusion_cfield cpt_cfield="wikicity" key_text="" text_transform="none" link="" title="" target="_self" alignment="left" hide_on_mobile="small-visibility,medium-visibility,large-visibility" class_key="" class_value="" id="" color="custom" button_gradient_top_color="" button_gradient_bottom_color="" button_gradient_top_color_hover="" button_gradient_bottom_color_hover="" accent_color="" accent_hover_color="" type="flat" bevel_color="" border_width1="0″ size="" stretch="no" shape="" icon="" icon_position="left" icon_divider="no" animation_type="" animation_direction="left" animation_speed="0.3″ animation_offset="" /]
HOA Management in Other US Cities