What Our Customers Say
We had been treated terribly by our previous HOA management company and had pretty much given up. Jared reviewed our account, found the discrepancies, and worked to get us a fair solution.

– Jessica K. | Villages of Langham Creek
Our neighborhood definitely provides challenges, but they always handle things with efficiency and grace. Our HOA management company has relieved a lot of the stress and work that our board previously dealt with on their own.

– Stephanie W. | La Cantera
They are very good at keeping the board updated on financial updates and community information unlike our past management companies.

– Bruce N. | Saddlebrook at Teall HOA
San Antonio Metropolitan Area Community Management Services
Legendary Customer Service
Sure, we're an HOA management company (and a good one at that), but we're also experts in customer service. We love people, and we love finding refreshingly different ways to keep HOA board members, community managers, and homeowners happy. From our extended concierge hours and easy-to-access online services to our dedicated managers and talented teams, we've got the people and the processes in place to make every customer feel like they're our favorite customer.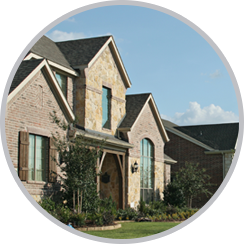 Focused on Single-Family Homes
We knew we couldn't provide the level of quality we wanted if we tried to be a "do it all" kind of company. That's why we decided to zero in on communities of single-family homes. By focusing our efforts, we've become experts in the single-family home market, which means we know the ins, the outs, the ups, and the downs of these neighborhoods. Why be a jack-of-all-trades when you can be the master of one?
Unparalleled Communication
Listen, sometimes it's hard to get your own mother to call you back, let alone your HOA management company. That's why we're committed to top-notch communication. We offer same business-day responses for calls and emails, plus regular financial updates (You don't even have to ask!). You can also expect total transparency when it comes to project bids and timelines. Basically, we're a well-oiled communication machine. So while you're waiting for Mom to call back, feel free to drop us a line.
Get A Community Manager Based In The San Antonio Area With A Team of Experts.
We believe that when our people are happy, your people are happy. That's why we don't overwhelm our community managers by making them fly solo or handle tons of communities at once. Instead, you get a dedicated manager supported by teams of people who are experts in specific areas of HOA management. Those teams are available and ready to tackle community concerns when and where they arise. You get the advice and help of the experts, our managers get the support they need, and your community is all the better for it. Win, win, win.
What to really look for in an HOA management company
How many properties are assigned to a community manager?

We only assign 5-8 communities to a community manager

Find out what their customers say about them.

Feel free to look through our testimonials page and Google reviews

Look for signs on how well they take care of their employees.

We're consistently voted one of the top places to work and well reviewed on career sites.

Do they commit to a guaranteed same day response?

There is never an excuse to ignore customers but this industry does
quite frequently.

Do they specialize in communities like yours?

If your community management company specializes in everything, then they specialize in nothing. Our focus gives us the ability to provide excellent service.

What kind of reporting and communication standards do they offer?

We are a communication company that happens to work for HOAs. You
can be assured there will be no gaps in communication when working with us.
Serving Communities Across the

San Antonio

Area
In San Antonio, beauty is everywhere: wildflowers along the roads in the spring, brightly colored leaves in the fall, parks full of shady retreats from the heat, and picturesque river reaches. San Antonio is a fast-growing metropolitan area that maintains a respect for the traditions of the past while marching boldly toward the future. (And let's be honest—the Mexican food ain't bad, either.)
But whatever draws people in—whether it's the Riverwalk, the many colleges and universities, or the great sports teams (and their quirky mascots)—one thing's for sure: San Antonio is a diverse, affordable, beautiful place to live.
Of course, a bit of the appeal may be taken away if you're a San Antonio area HOA board member or community manager. It's a tough job anywhere, but let's just say this: we wouldn't want to be on the other end of the line when a San Antonio homeowner is frustrated about their HOA's poor communication or slow-moving projects (especially the day after a Spurs loss).
HOA Management Services Your Community Needs For A Fair Price
Spectrum knows the problems San Antonio HOAs face every day. We know that it's hard for community managers and HOA board members to stay on top of getting bids for projects, managing budgets, communicating with homeowners, and keeping their own people trained and educated.
Where other San Antonio HOA management companies fall short, we succeed. We've made customer service our top priority, and, not to brag, but we're pretty great at it. We respond to calls and emails the same business day, provide extended concierge hours for homeowners, and have total transparency when it comes to bids and project management. Our people love what they do, and it shows.
So, if you could use a little help managing your San Antonio HOA, give us a call at (210) 494-0659, email us at [email protected], or fill out our online form to request a bid. Getting a bid takes 10 minutes, and it will make your life much, much easier.
Contact Information
Spectrum Association Management
17319 San Pedro Ave #318
San Antonio, TX 78232
Phone: (210) 494-0659
What's the story behind the lime?
We picked the lime because it has everything to do with an HOA management company. When we think of a lime, we think of refreshment and the relief that comes with it. Limes reduce the pain of spicy foods. They are different. They are also delicious. In other words, we turn the unsavory into an enjoyable, even delectable, experience. This industry has a reputation for bad service, overpriced options, and poor communication standards. That's why we decided it was time for a refreshing alternative. More than 15 years later, Spectrum Association Management serves communities throughout Arizona and Texas with expert support and quick communication at an affordable price. Add some lime to your community by requesting a bid now!