What Our Customers Say
We had been treated terribly by our previous HOA management company and had pretty much given up. Jared reviewed our account, found the discrepancies, and worked to get us a fair solution.

– Jessica K. | Villages of Langham Creek
Our neighborhood definitely provides challenges, but they always handle things with efficiency and grace. Our HOA management company has relieved a lot of the stress and work that our board previously dealt with on their own.

– Stephanie W. | La Cantera
They are very good at keeping the board updated on financial updates and community information unlike our past management companies.

– Bruce N. | Saddlebrook at Teall HOA
Arlington Metropolitan Area Community Management Services
Legendary Customer Service
Sure, we're an HOA management company (and a good one at that), but we're also experts in customer service. We love people, and we love finding refreshingly different ways to keep HOA board members, community managers, and homeowners happy. From our extended concierge hours and easy-to-access online services to our dedicated managers and talented teams, we've got the people and the processes in place to make every customer feel like they're our favorite customer.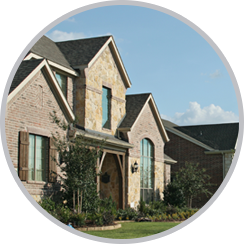 Focused on Single-Family Homes
We knew we couldn't provide the level of quality we wanted if we tried to be a "do it all" kind of company. That's why we decided to zero in on communities of single-family homes. By focusing our efforts, we've become experts in the single-family home market, which means we know the ins, the outs, the ups, and the downs of these neighborhoods. Why be a jack-of-all-trades when you can be the master of one?
Unparalleled Communication
Listen, sometimes it's hard to get your own mother to call you back, let alone your HOA management company. That's why we're committed to top-notch communication. We offer same business-day responses for calls and emails, plus regular financial updates (You don't even have to ask!). You can also expect total transparency when it comes to project bids and timelines. Basically, we're a well-oiled communication machine. So while you're waiting for Mom to call back, feel free to drop us a line.
Get A Community Manager Based In The Arlington Area With A Team of Experts.
We believe that when our people are happy, your people are happy. That's why we don't overwhelm our community managers by making them fly solo or handle tons of communities at once. Instead, you get a dedicated manager supported by teams of people who are experts in specific areas of HOA management. Those teams are available and ready to tackle community concerns when and where they arise. You get the advice and help of the experts, our managers get the support they need, and your community is all the better for it. Win, win, win.
What to really look for in a community association management company
How many properties are assigned to a community manager?

We only assign 5-8 communities to a community manager

What do their customers say about them?

Feel free to look through our testimonials page and Google reviews

How well do they treat their employees?

We're consistently voted one of the top places to work, and we're positively reviewed on career sites.

Do they respond the same day when you call or email them?


There is never an excuse for ignoring customers. At Spectrum, homeowners and board members alike receive a same-day response.

Do they specialize in communities like yours?

If your community management company specializes in everything, then they specialize in nothing. Our focus gives us the ability to provide you with excellent service.

What kinds of reporting and communication standards do they offer?

We are a communication company that happens to work for HOAs. Rest assured, you will face no gaps in communication working with us.
Serving Communities Across the

Arlington

Area
Ask anyone in Arlington what they love about their city, and you're bound to get a ton of different answers. Why? Because there's so much to love. From the easy access to some of the best sports in the world, to the great food (Chop House, anyone?), to summers at the original Six Flags, Arlington has all the convenience and variety of a big metropolis and all the charm of a small Texas town. Maybe that's why Arlington was recognized in 2014 as the "Most Livable City" in the nation.
Of course, any "livable city" needs respectable HOAs. Arlington homeowners want communities that are neatly maintained, well managed, and highly organized. Arlington HOAs deal with a lot of challenges, and it can be tough for board members to keep up, especially considering the fact that they're volunteers! An HOA management company seems like an obvious solution . . . until you realize that they're hard to get a hold of, terrible at communicating with you, and don't give your community the personal level of service it deserves.
HOA Management Services Your Community Needs For A Fair Price
At Spectrum Association Management, we offer refreshingly different HOA management services. What does that mean for you? It means your call will get returned on the same business day. It means you'll have access to a dedicated team of experts on all HOA-related subjects. It means you'll have a community manager who knows you and your community—and really cares! And, it means you don't have to dread community projects anymore: we'll get bids, manage timelines, and help you keep an eye on finances.
You'll benefit from our years of experience managing single-family communities just like yours in Arlington. Excited to learn more? We thought so. Give us a quick call at (972) 992-3444 or fill out our simple online form. We can't wait to show you what great HOA management looks like!
Contact Information
Spectrum Association Management
5212 Tennyson Pkwy ste 130
Plano, TX 75024
Phone: (972) 992-3444